Upgrading
Upgrading Guide!
The upgrade system is gonna be the main method that'll you'll use to obtain your next set of gear as you progress throughout the game.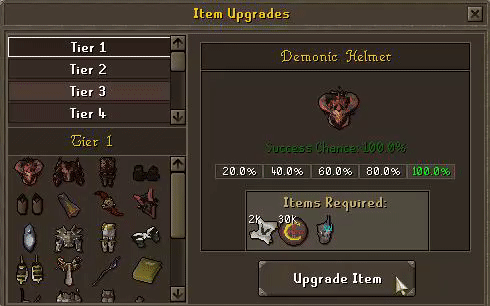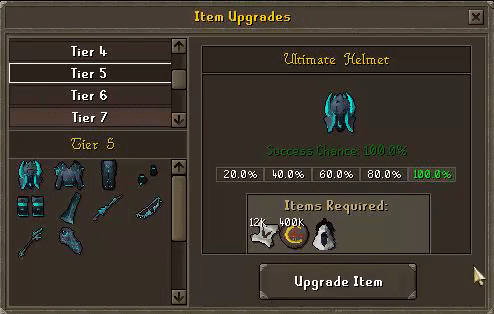 You can pick 20/40/60/80/100% and each range will have a different material cost. Also you will not lose the item if you fail, just the materials.
Upgrade scrolls can be obtained from different methods such as achivements, killing bosses, killing mobs, raid keys and more.
Coliseum coins can be earned from every area of the game, this is the server cash item
Raid runes can be obtianed from doing the two raids
Minigame sticks can be obtained from cipher key,coliseum key,elder key,ultimate key, and character keys.