Starter Guide
Starter guide!
First you want to pick your gamemode, then do your pin.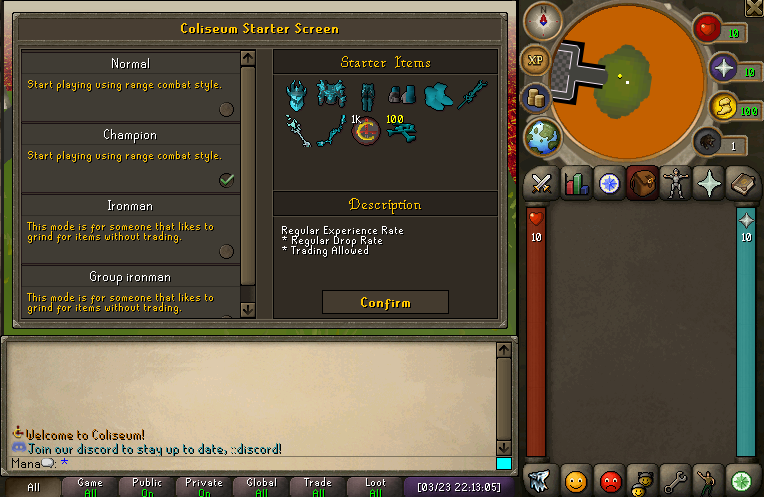 Then you want to use the bones on the alter to get your prayer up before moving to the next room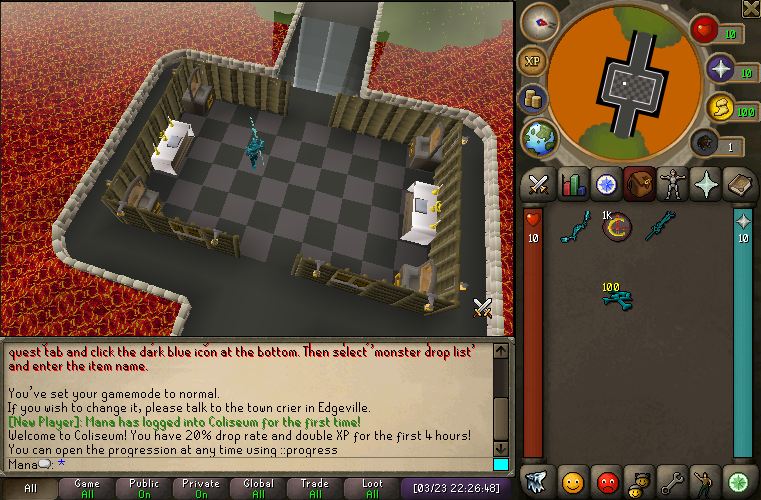 In here you'll kill the skeletions till you get a orb at a 1/15 chance
Then you'll have to answer a Trivia question from the Trivia Fairy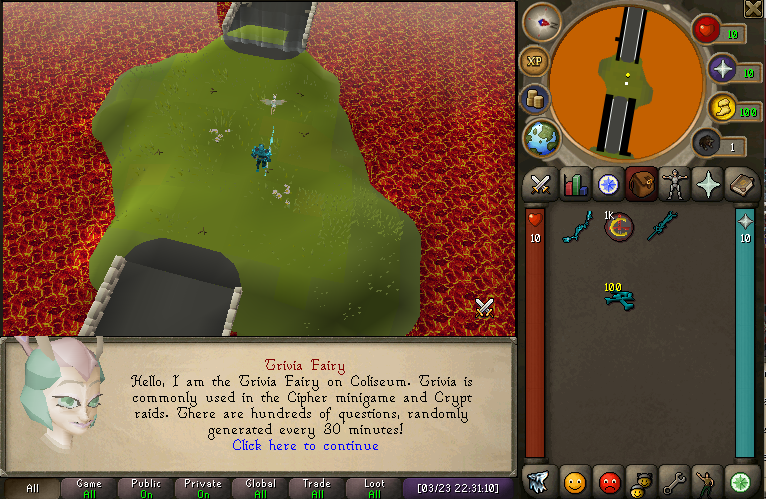 After that you'll go kill the troll boss for a key that you'll use on the chest in the next room to get your next gear set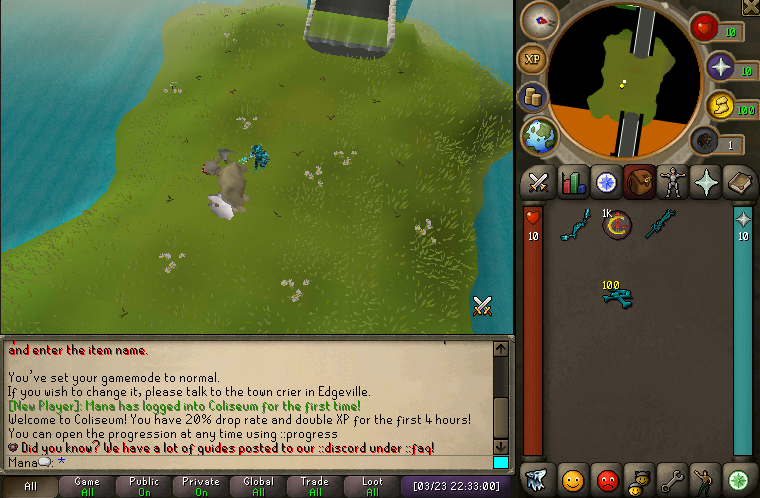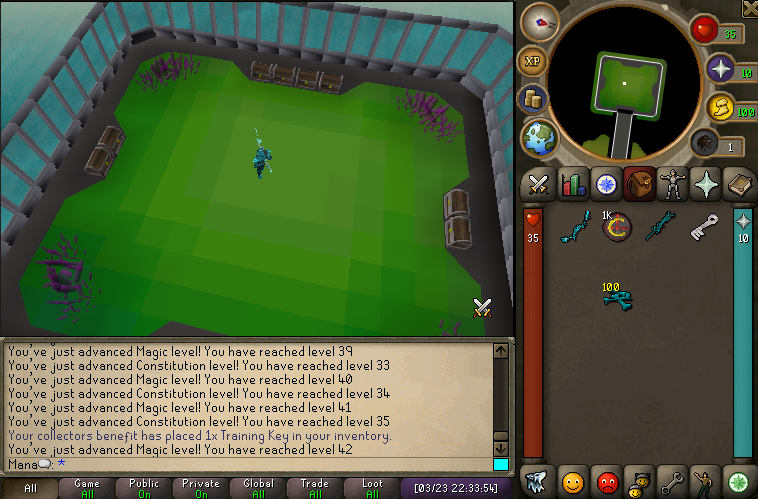 Once you have done this go ahead and teleport home using ::home
Also make sure to check out the ::progress command. In here you will find your progression tasks to help guide you through the games content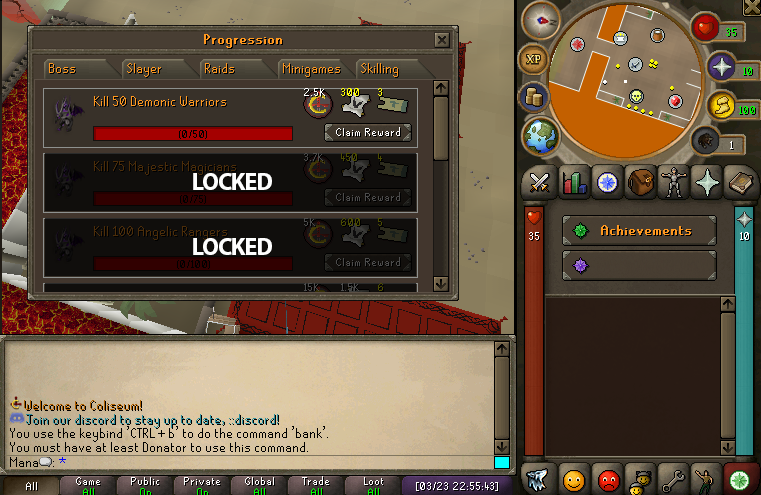 You will also have your Achievements and Daily tasks that will help you start making early game cash and upgrade scrolls.