Season #2, Primal Troll Boss, Primal Goodiebag + Primal Warrior Zone!
General Information
In this update we have released Season Pass #2, a new Primal Warrior zone, and a new Primal Troll boss.
Season Pass #2
In this season we have done things a little differently.
- The experience required is now 30 instead of 10
- You can now do Resurgence raids, Shadowlord raids, and comment on youtube videos for XP (read full guide in interface)
- You can purchase silver season pass in the Trivia & YouTube shop
- At the end of the gold pass you will get a Primal cape that unlocks the Primal warrior instance
- This season pass is running for 30 days instead of the original 15
Season 2 Rewards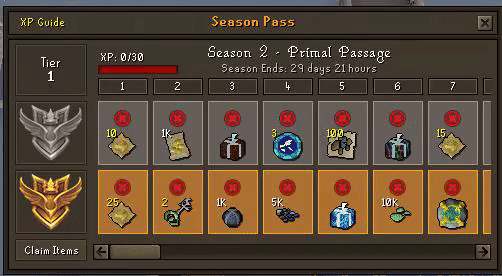 Season 2 XP Guide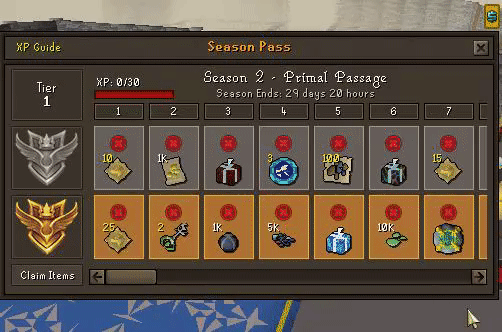 Primal Warriors
When completing the Season 2 Gold Pass you will receive the Primal Cape (+2% DR in cosmetic slots) as the Tier 50 Reward.
When wearing this cape - perform the Skillcape Emote to be teleported into a 2,500 KC Instance of Primal Warriors.
These Primal Warriors drop instance tickets for the new Primal Troll Boss.
This zone will be removed at the end of Season #2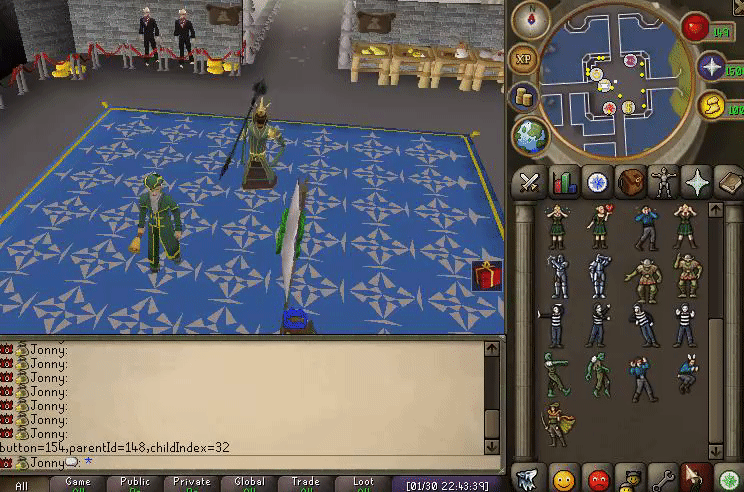 Primal Goodiebag
The Primal Goodiebag is a LIMITED TIME ITEM that will ONLY ever be available during SEASON TWO - The Primal Passage !
This goodiebag is obtained from the Primal Warrior Monsters & Primal Troll Boss that are accessed after completing the season two pass !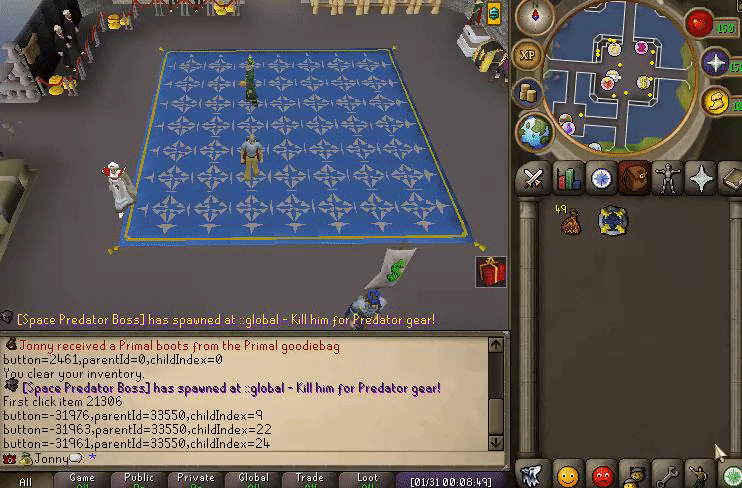 Primal Troll Boss
To access the primal troll, you will need 75,000 primal warrior kills.
To instance the Primal Troll you will need Primal Instances.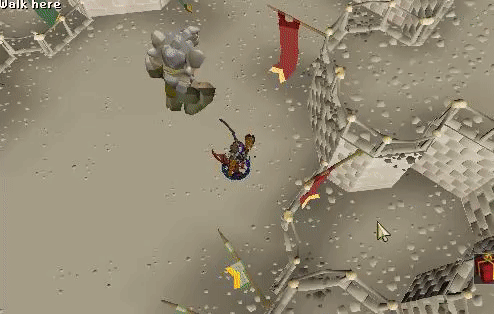 Method #1 - Forging
In tier 1, you can create Primal Instances. Primal shards are obtained as a drop from Primal Warriors.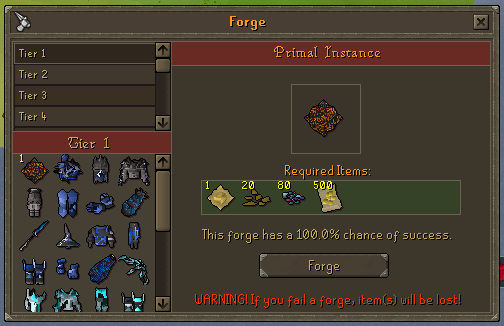 Method #2 - Primal Warriors
You can get Primal Instances as a drop from the Primal Warriors !
Primal Items
Primal items are obtained as a drop from primal goodiebags, and primal troll boss!
Each primal item has 15% drop rate, double drop rate, and damage boost in cosmetic slots.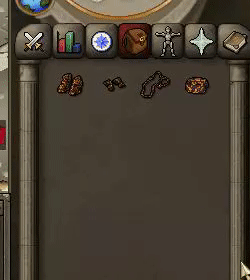 Other Updates
- You can no longer mine ore in train instances