Mike The Miner, Iron Realism, Doubler Pickaxes, + MORE!
General Information
In this update we have released the new Doubler pickaxes, Mike the miner boss, and tons of fixes!
Mike The Miner
Every 25,000 ore mined, Mike The Miner will spawn at the mining guild!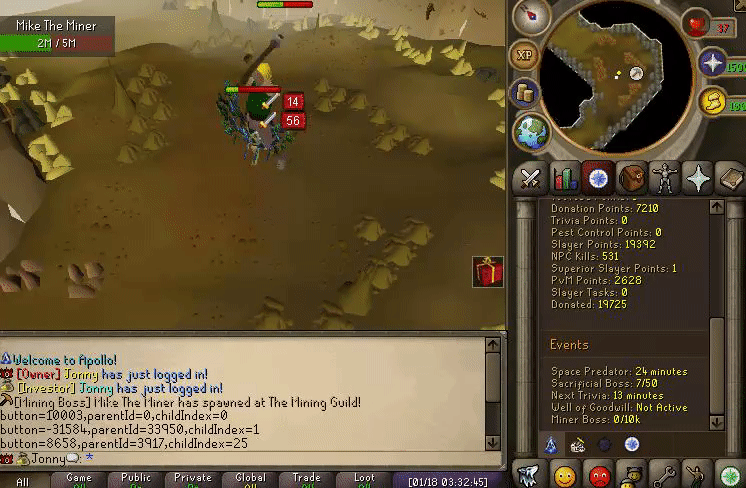 Doubler Pickaxes
5 Doubler Pickaxes have been added that will give DOUBLE ores while mining.
Mike the Miner boss will drop these, and you can obtain them through the new Tier 5 forges.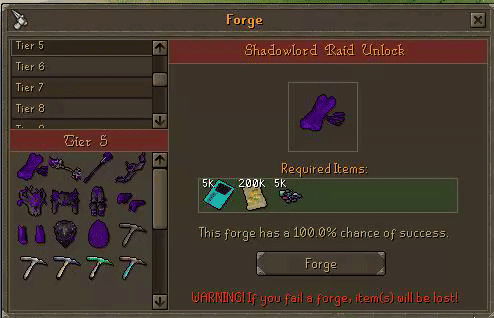 Iron Realism Game Mode
A new game mode has been added called Iron Realism!
This game mode has 80% drop rate boost. To switch to this mode talk to the Realism master near the well of goodwill.
You must have a Realism account, that has less than 30 minutes play time, and has not done any trades, or picked up any items.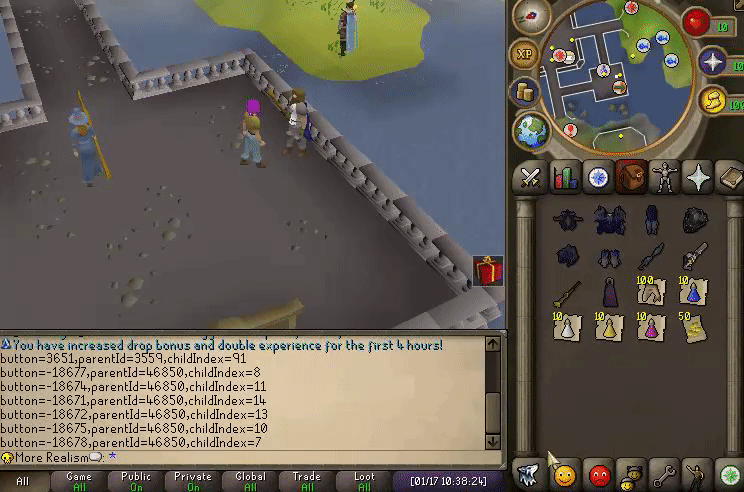 Dragonic Statue
Obtained from Archeology (must be level 50 or higher to obtain) at a 1/250 rate, players can now receive the Dragonic Statue that can be turned into Mandrith for a Dragon Pickaxe !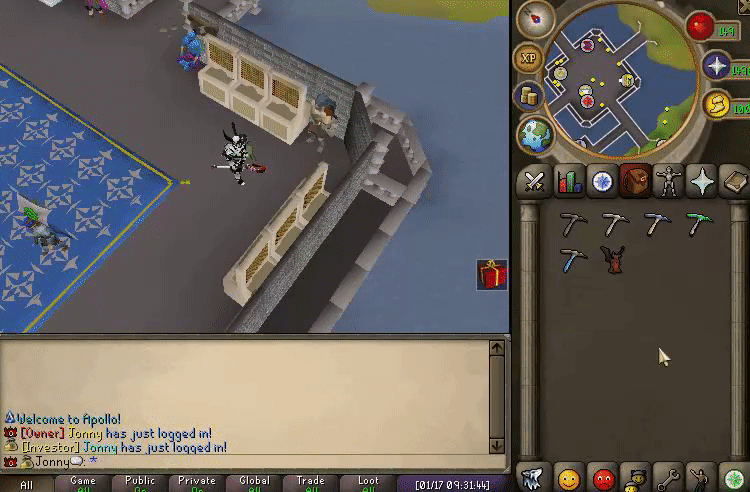 Game Icons on Chat Indicator
AOE Item Adjustment
There is now a minimum aoe orb required to attack endgame bosses with AOE.
Skotizo, Abyssal Sire require either Greater or Grand AOE Orbs
Venenatis, Cerberus, Draconic Beast require Grand AOE Orbs.
If you do not have the required orb, aoe will not work.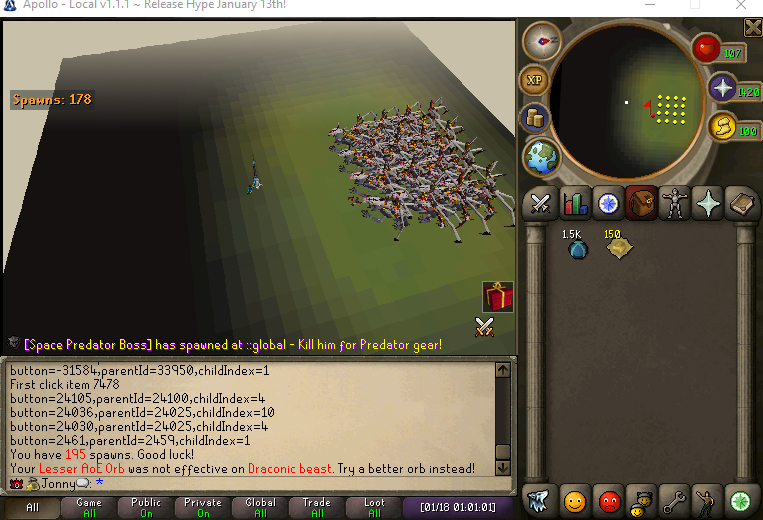 Other Updates
- More iron ore has been added to the mining guild
- Added Dissolve Prices To All Pets
- Added Dissolve Prices To Bandos & Demonic Aura
- Added ::wiki command
- Increased health on void knight and space predator
- You can now use demonlord attachment on shadowlord staff to create demonlord staff
- Charms no longer will auto-use at afk area
- Added 50% damage boost to Owner cape
- Doubled cash at the cash zone
- You can no longer buy items from shops that are untradeable, if you have already claimed it (such as the the scrolls in the donation shop)
- Owner cape can be sold to the donator shop for 200 points
- Owner cape (e) can be sold to the donation for 500 points
- Fixed GIM leaderboard for raids
- Fixed abyssal sire attack requirment not working ofn some bosses
- Fixed not being able to claim season passes
- FIxed some claim scrolls now saving when relogging such as the extreme scrolls in the supreme zone
- Added vladamir to instances
- Added more xp for extreme pots and overlord pots
- Fixed being able to mine duplicate ores