2022 Christmas Event, Futuristic Boss, Tier 11 Items, Royal Zone + MORE
General Information
In this update we have released the 2022 Christmas Event, Futuristic Items, Futuristic Boss, Royal Donator Zone, New Creations and more!
Christmas Quest
We have released our new Christmas Event Quest !
To start the Christmas Event Quest talk to the Master Elf at home.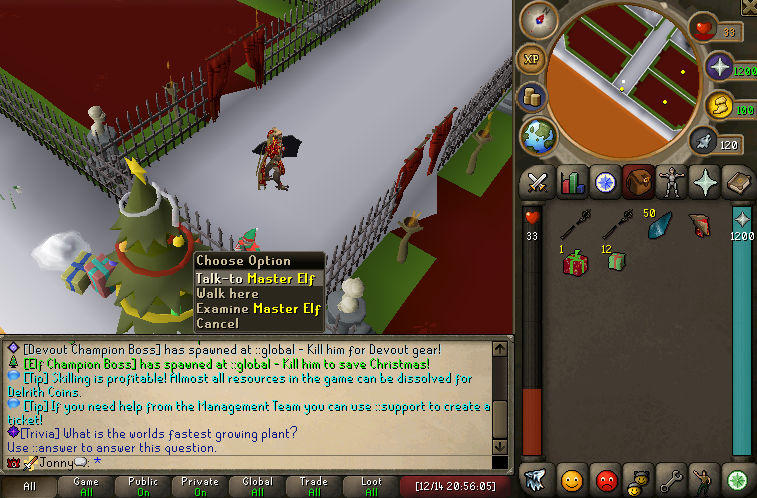 If you need help during the event use ::eventhelp
Full Video Guide:
https://www.youtube.com/watch?v=seKNhA-c2E4
Futuristic Items (Tier 11)
Futuristic items have been added to the game as Tier 11 !
They are obtained through creation or the new Futuristic Chest.

Wearing the full Futuristic Set gives the user a full set bonus of +50% Drop Rate, 10% Damage, 25% Double Drop Rate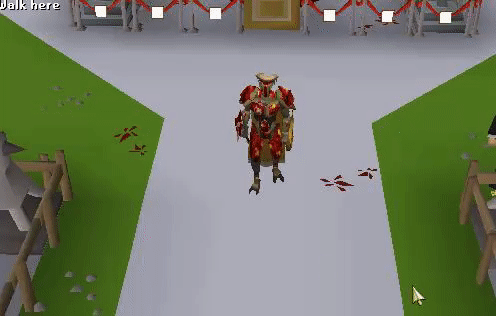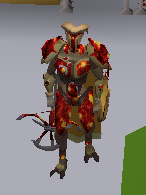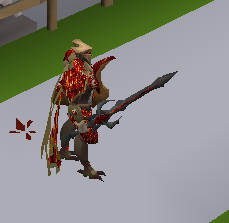 There are 2 different ways to obtain Futuristic through Creation.
#1 - Chance Creations [12.5%]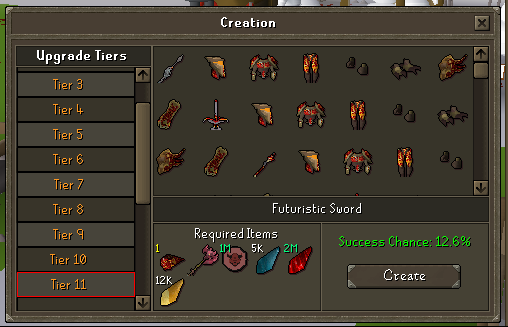 #2 Guaranteed Creations [100%]
The requirement to wear Futuristic items is 250 Entrana Raid Chests opened.
Futuristic Item Bonuses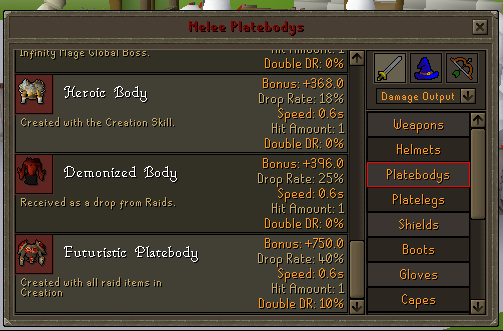 Futuristic Fighter Boss
The new Futuristic Fighter boss is the hardest boss in the game.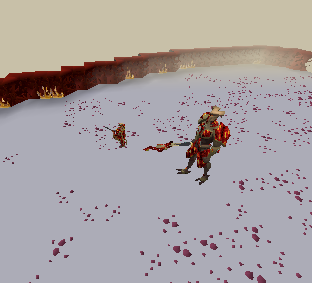 To attack this boss, you must have atleast 3,700 combat bonus.

Futuristic Chest
The Futuristic Chest has been added to the game !
This chest gives Futuristic Items and is located next to the Champions chest.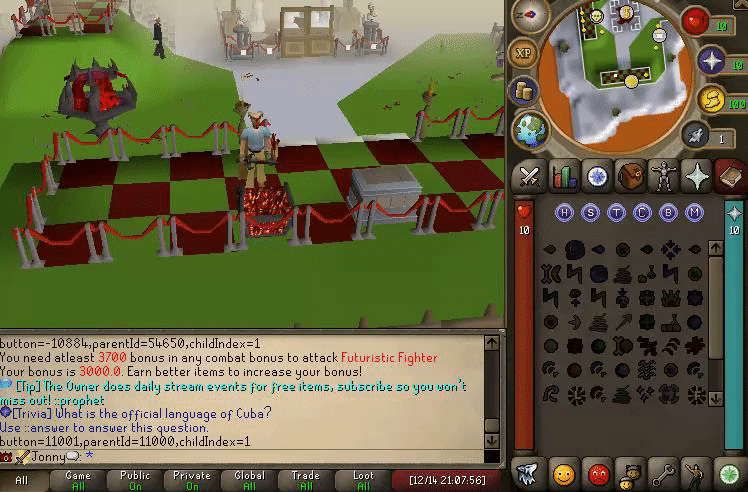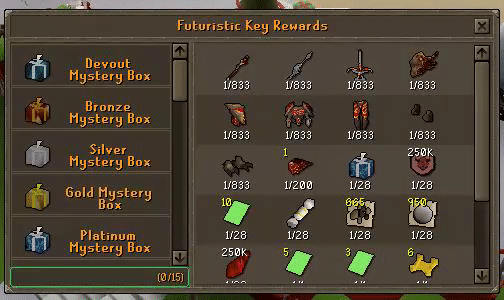 Elf Champion Global
A new global boss has been added for Christmas!
There are two ways for this global boss to spawn:
#1 - Every 30 minutes it will automatically spawn
#2 - Every 5,000 instanced rogue elf kills it will spawn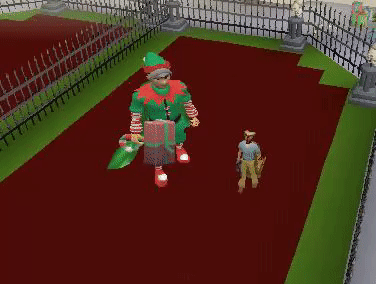 Festive Box
The Festive Box is obtained from the store and campaign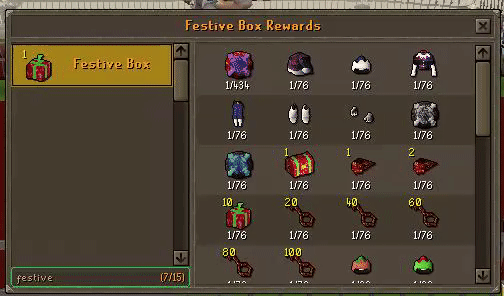 Christmas Crackers
Christmas Crackers are obtained as a 1/1 drop from Mysterious Elves and in Santa's Workshop.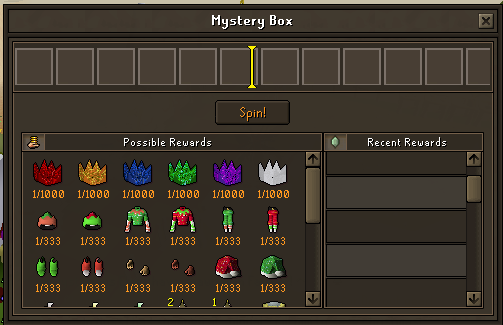 Festive Promo Casket
The Festive Promo Casket allows you to choose a random Elf item.
This casket is given through various donation promotions.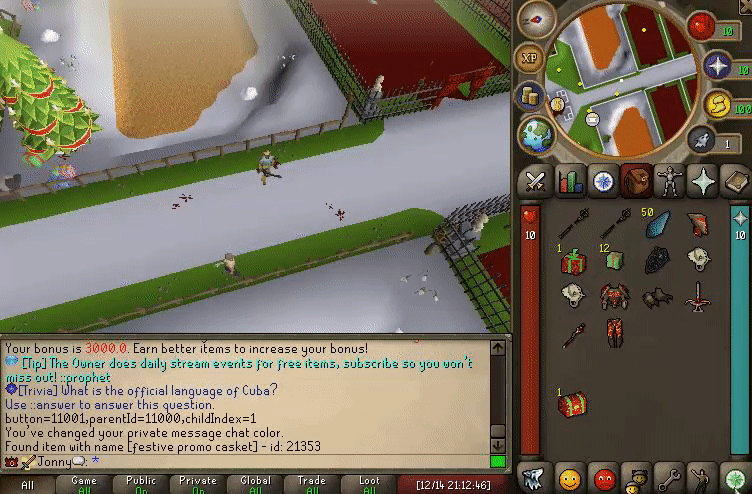 Christmas Campaign
A new campaign has been added for December 14th - January 14th!
You can view this campaign in the Promo tab under ::deals
Here's some media for some of the item!
Christmas Shield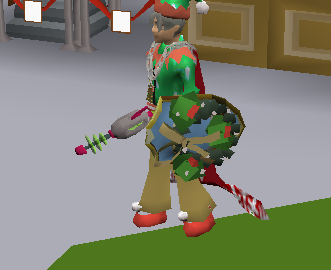 Christmas Amulet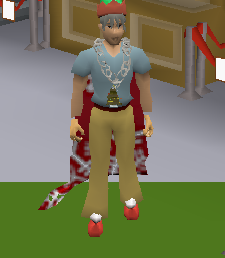 Christmas Cape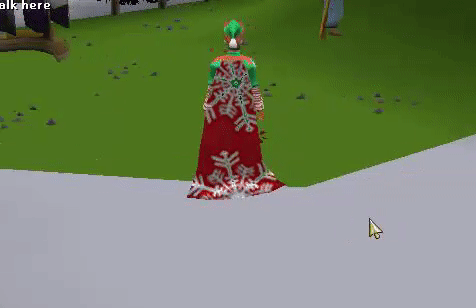 Christmas Ribbon (Arrow slot)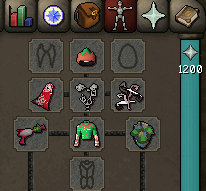 Christmas Wings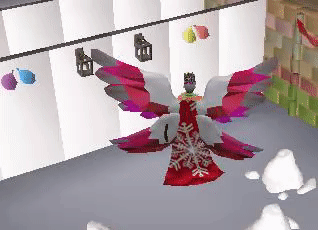 Elf Dungeon
The Elf dungeon is part of the Christmas Quest but is also used to gather resources for christmas creations.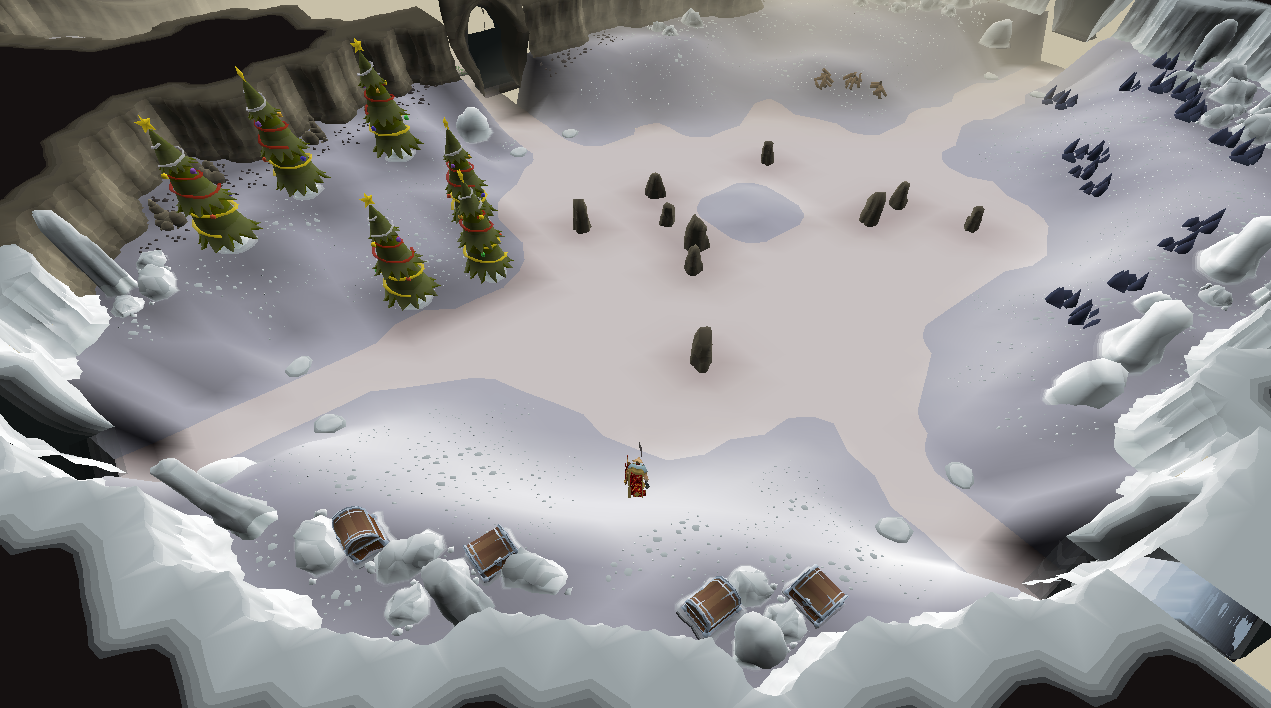 To travel between islands, jump on the flat rocks.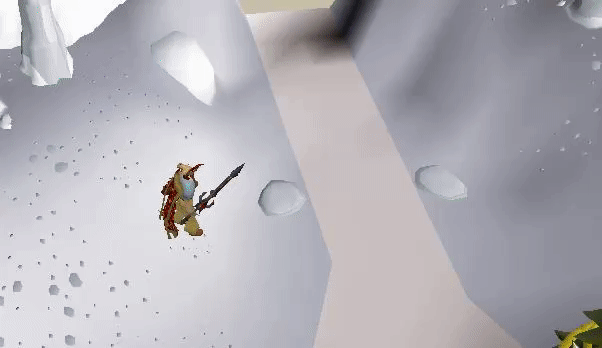 Rogue Elves
The rogue elves will drop Christmas Pickaxe and hatchet. These are required to chop Christmas logs & rocks!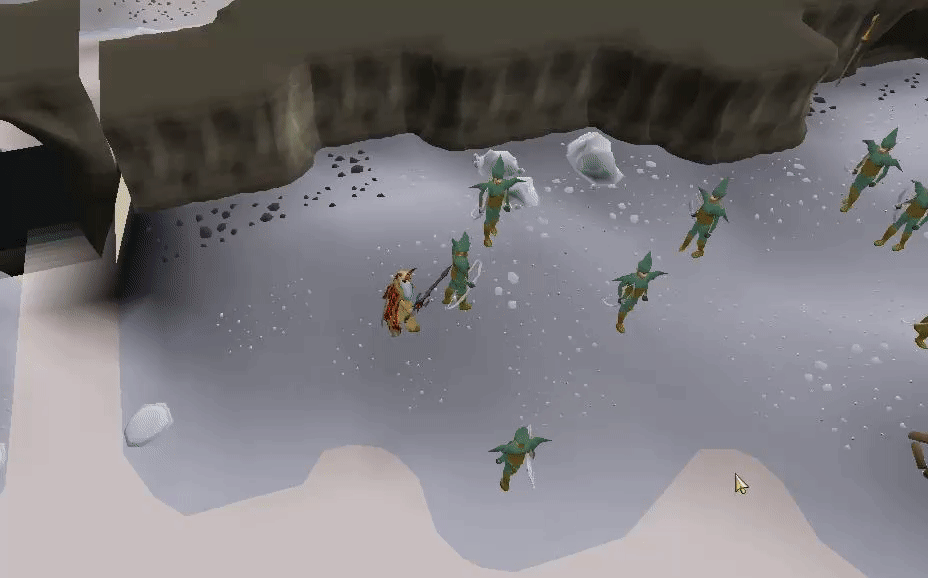 Christmas Trees
You can chop Christmas trees here. These special logs are used for Christmas creations.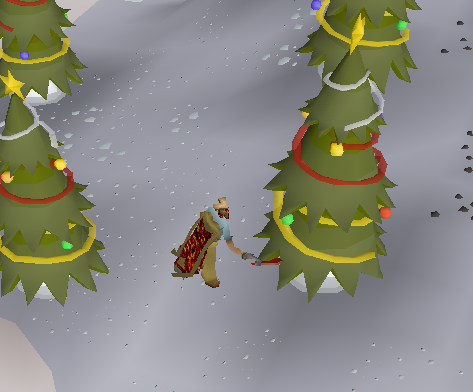 Christmas Rocks
You can mine Christmas rocks here. These special rocks are used for Christmas creations.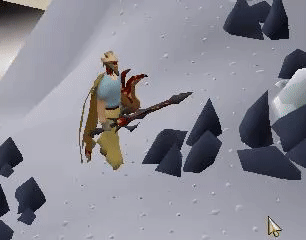 Mysterious Elves
Every 45 minutes Mysterious Elves will spawn in a random city.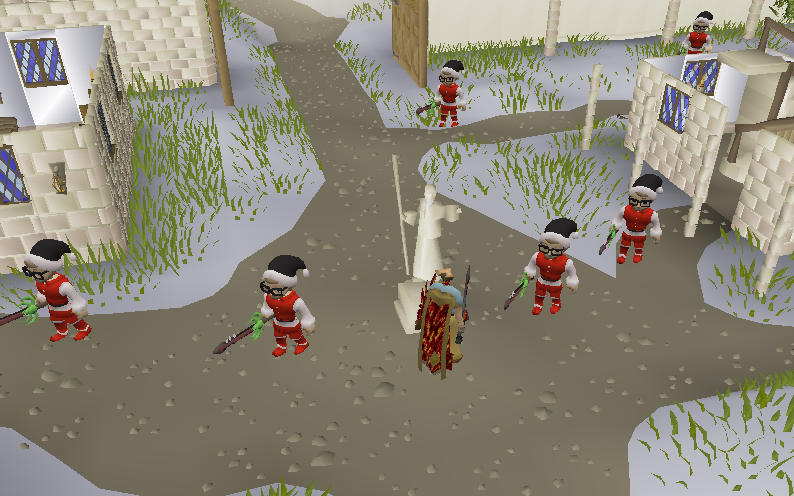 These elves will drop Christmas Crackers at a 1/1 rate!
You can only kill ONE elf per event that is ran (every 45 minutes) !
Pet Santa on a Dragon
Santa has upgraded his ride this year !
There are 3 verisons of this pet.
Regular (red & green):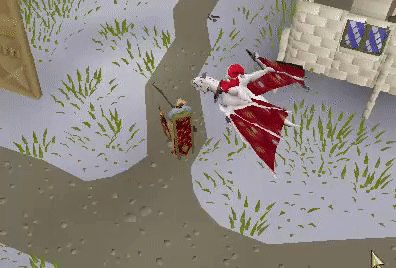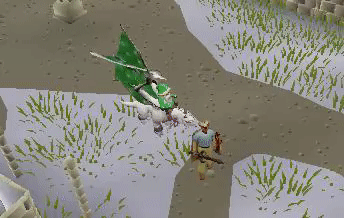 Enchanted (e):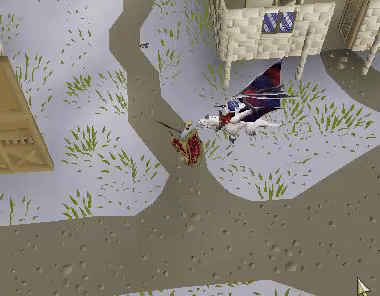 The enchanted santa on a dragon is created with creation!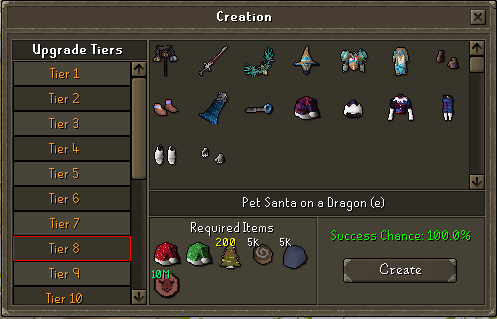 Royal Donator Zone
The Royal Donator zone has been added!
Read information about it here:
https://therealmrsps.com/updates.php?id=30
Elf Set
There are a total of 3 versions of the elf set.
Regular (Green & Red):
5% damage boost, 15% drop rate, and 5% double dr per piece in Cosmetic Slots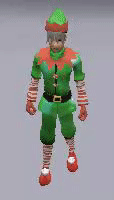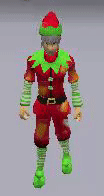 Enchanted (e):
10% damage boost, 25% drop rate, and 8% double dr per piece in Cosmetic Slots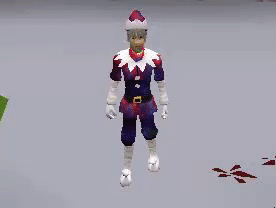 Enchanted elf pieces are created through creation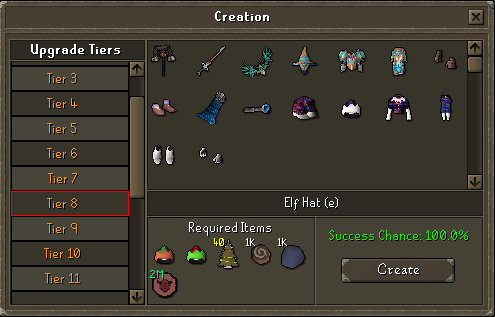 Partyhats
Partyhats give +7% DMG, 20% DR, 6% DDR when worn in your cosmetic override slots!
They are obtained from Christmas Crackers.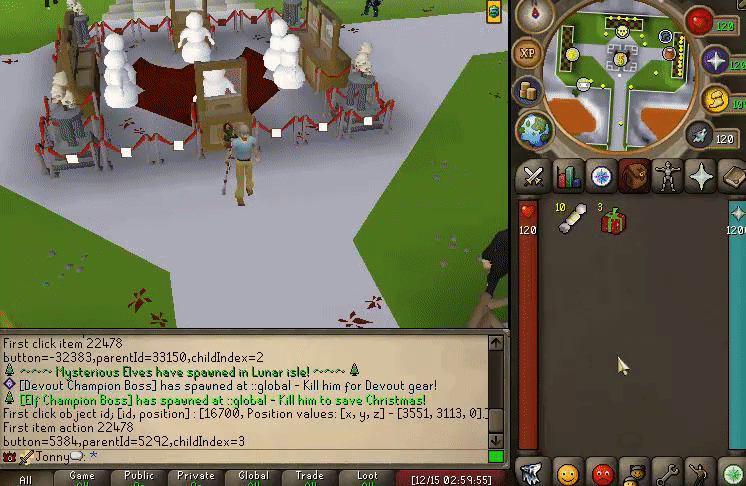 Rainbow Partyhat
The Rainbow Partyhat is created by using all SIX of the new partyhats !
This Rainbow Partyhat is the best item in-game and offers +25% DMG, 100% Drop Rate, 25% DDR when worn in your cosmetic override slots!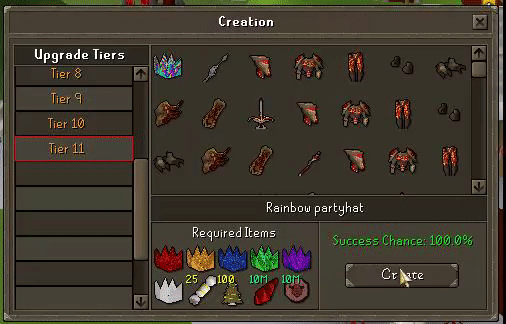 Rogue Elf Instances
To access Rogue Elf instances you will need Elf instance tickets.
You can get elf instance tickets from Christmas Crackers, Festive Boxes, and the Global Boss.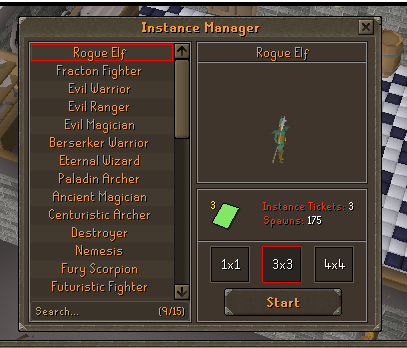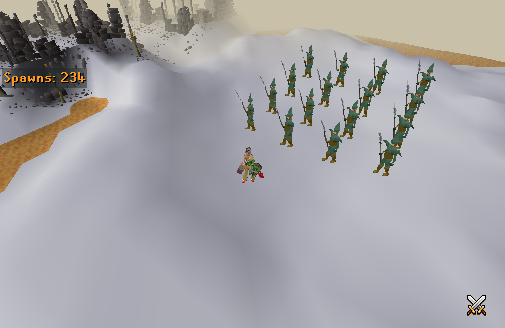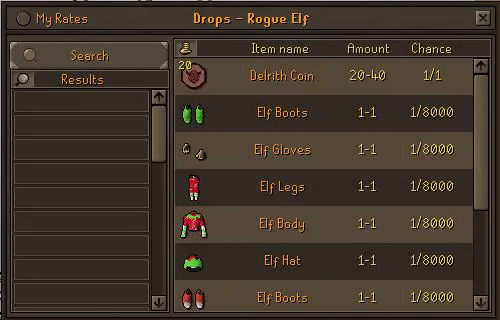 Santa's Workshop
Santa's Workshop can be access once the Christmas Quest is completed!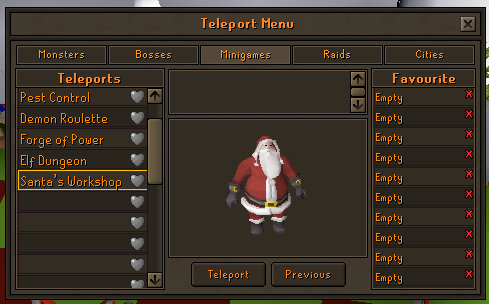 At this zone you can collect snowballs, turn them in at the furnace for Presents, then give Santa the presents for Christmas Tokens.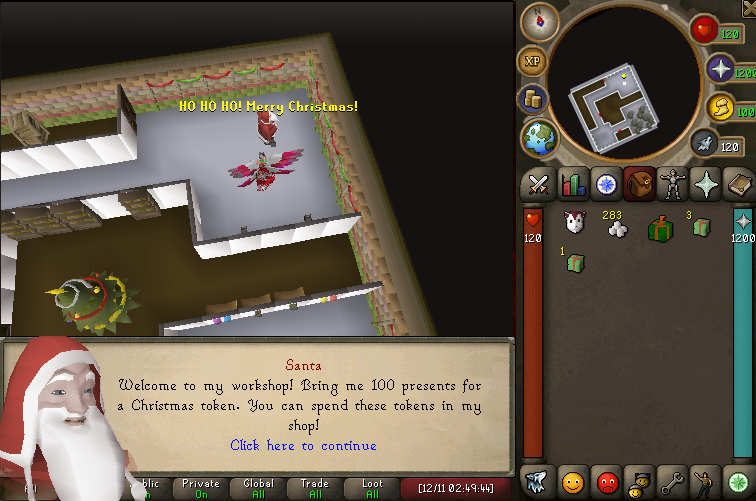 You can collect 100 snowballs in 2 minutes,.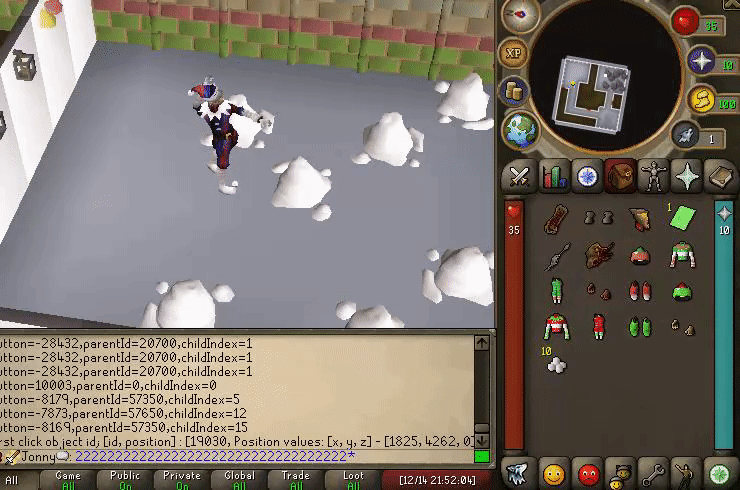 Burn the snowballs for a 1/15 chance to get a present.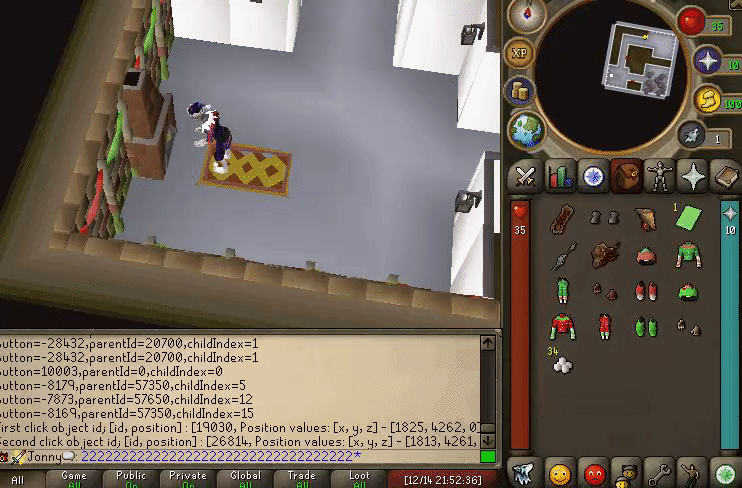 Give Santa 100 presents for 1 Christmas Token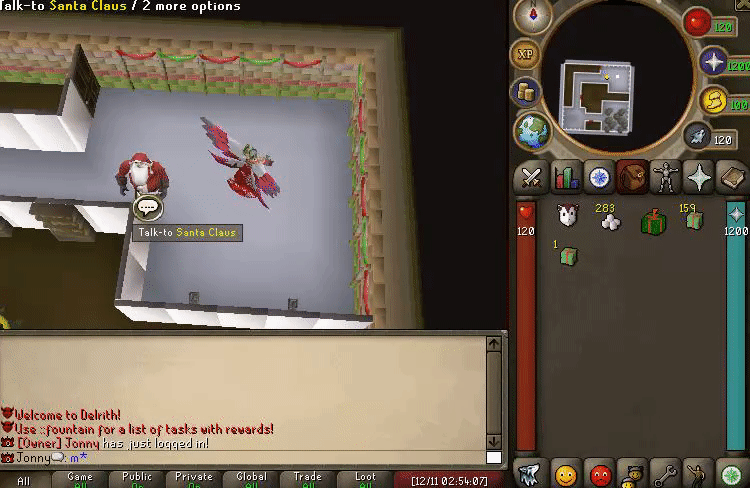 Spend Christmas Tokens in his shop: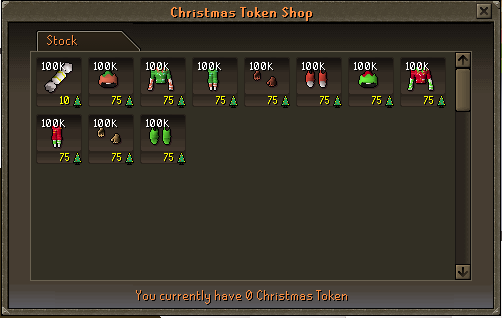 Gold Season Pass Creation
You can now upgrade your silver season passes to gold.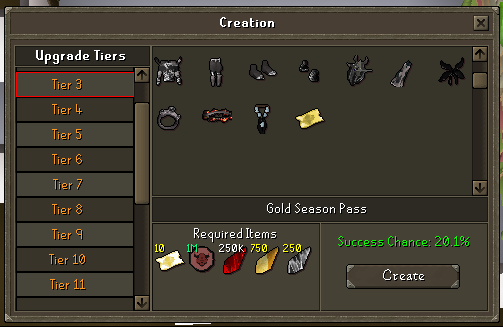 Runecrafting Gloves
Runecrafting gloves will give double runes when worn and can be purchased from the Skilling shard shop.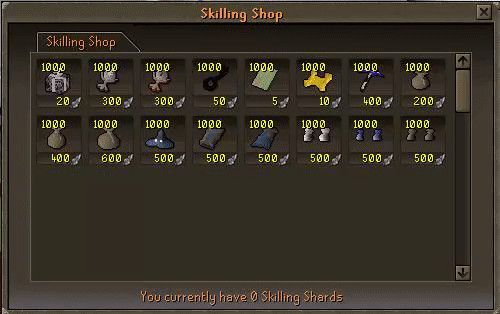 Raid Loot Rework
Every raid chest opening you will now get a random amount of shards + lot from the chest
Overlord + will get 20-80 shards
Royal + will get 10-55 shards
Demonic + will get 5-35 shards
Players will get 2-20 shards