2022 Thanksgiving Event, Season Pass, Giant Pouch + MORE
General Information
In this update we have released th 2022 Thanksgiving Event and new Season Pass!
Thanksgiving Quest
We have released our new Thanksgiving Event Quest !
Read this post for a full guide on how to complete it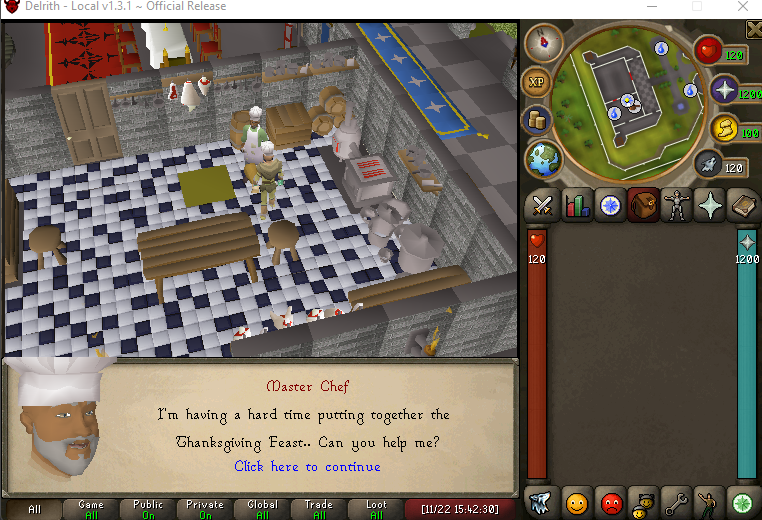 Season Pass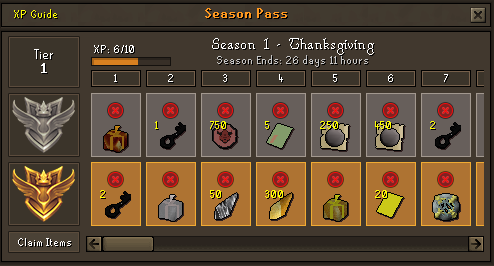 Read more information about the season pass in this post:
Demonic Donator Zone
This zone has Lesser Demons!
These Lesser Demons drop items used to create Furious Potions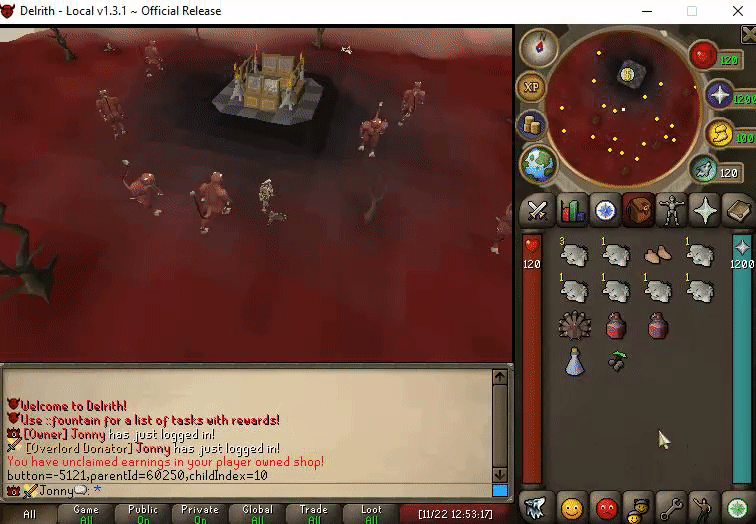 Daily Benefits
Monday is now 5% bonus damage for all combat styles
Tuesday is now Infinite prayer
Wednesday is now 50% increased slayer shards

Giant Pouch
You can now obtain a Giant runecrafting pouch through creation !
This pouch holds 50 essence at one time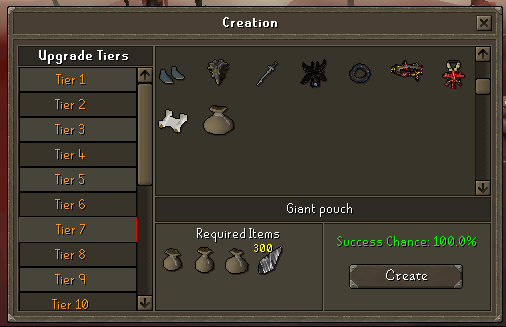 Indian Chief
The Indian Chief global will spawn after 5,000 wild turkeys are killed in the Gobble zone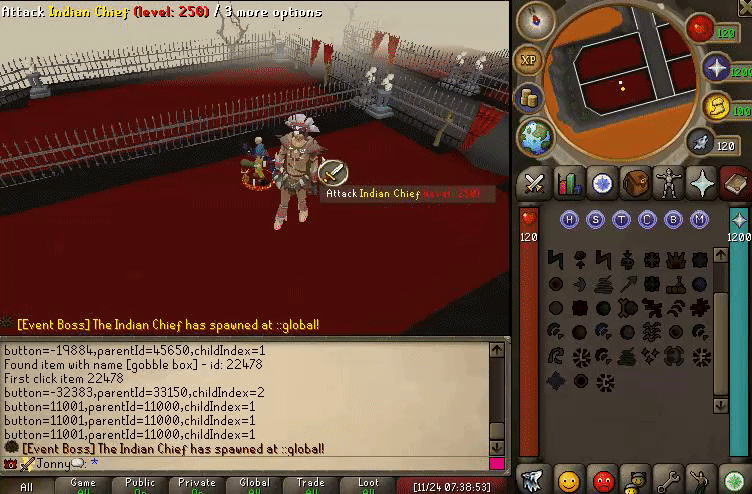 Gobble Box
The all new gobble box is available on the store for $5!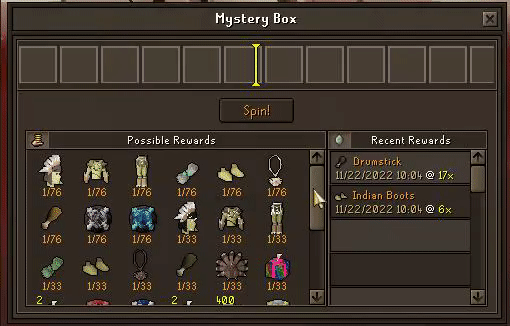 Thanksgiving Items
- All thanksgiving items gives 1% damage boost, 5% dr, and 1% ddr in cosmetic slots
- All enchanted thanksgiving items give 3% damage boost, 12% dr, and 3% ddr in cosmetic slots
All thanksgiving items go in COSMETIC SLOTS!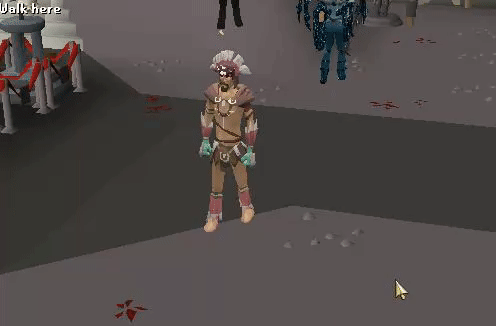 Other Updates
- Creation success chance will now go up by 1% for every 10 creation levels
- Collection log will now show green on the NPC name if its completed
- Dragon claws will no longer show on the drop list interface
- Removed the second NPC spawn at the enchanted minigame
- Fixed the ancient shield and fracton cape, you can do ::convert to get the correct one if you have the broken one
- Infusion will now go at 10x the speed
- Dragon pickaxe now has the same speed as rune pickaxe due to the bug where you could get it free ingame
- Fixed the daily broken daily tasks for mithril ore / sharks
- Daily task rewards no longer give a demonic box, if you have the broken box create a support ticket
- Removed duplicate centuristic archer achievement
- Enchanted minigame will now only convert 100 hearts at a time max, and it will progress through the fountain correctly
- Infinite prayer potions now restore prayer points
- Added ::toggleaoe to turn AOE off
- Added ::support command to open the create ticket channel on discord