Season Pass Guide
Welcome To The Delrith BattlePass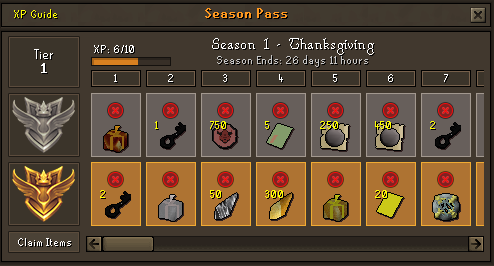 The Delrith Battlepass is a new system introduced to incentivize and reward our players for completing in-game tasks for XP!

There are currently two tiers of the battlepass and 50 total tiers.

Each tier has its own reward depending on the battlepass you have claimed.

If you claim the Silver Battlepass, you will be completing the silver battlepass tiers.

If you claim a Gold Battlepass, you will be completing the gold battlepass tiers.

You can also claim a Fast Pass that will give you TRIPLE XP when completing your battlepass.

Obtaining A Silver Battlepass

You can obtain a Silver Battlepass for FREE if you have completed ALL of the Easy Achievements on Delrith.

Simply speak to the gnome Lumo near the thieivng stalls and he will give you one.

You can also obtain secondary Silver Battlepasses from the Vote Shop, Vote Scrolls, All 3 Global Bosses Rare Tables, & on the Nemesis, Fracton Figher, Ancient Magician very rare drop tables.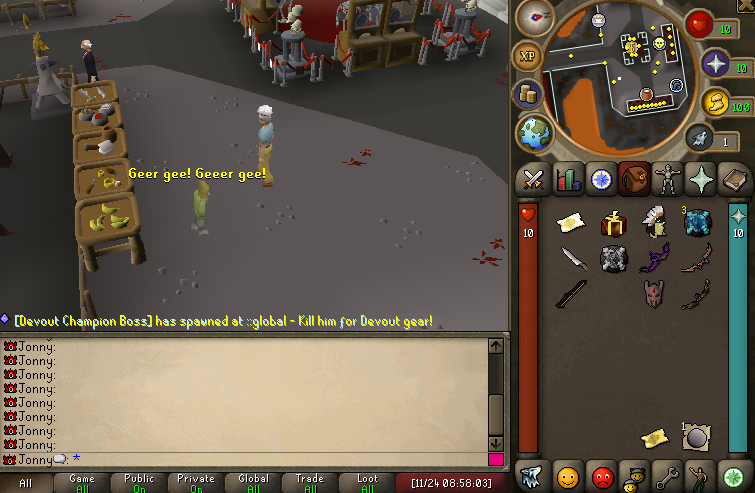 Obtaining A Gold Battlepass

You can obtain the Gold Battlepass from the Online Store for $50.

This pass will grant you all of the Gold Pass & Silver Pass rewards as you complete it!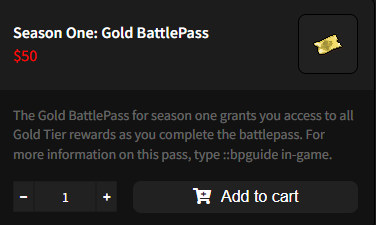 Obtaining A Fast Pass

You can purchase the Fast Pass from the store for $100, usually $225 but we are running both a Black Friday & Cyber Monday sale on them.

Using this pass will grant you 3x XP gain on the current battlepass you are working on.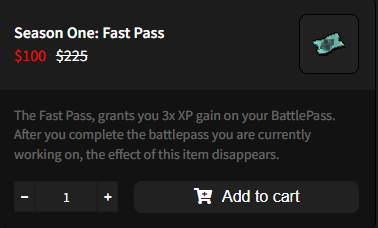 Gaining EXP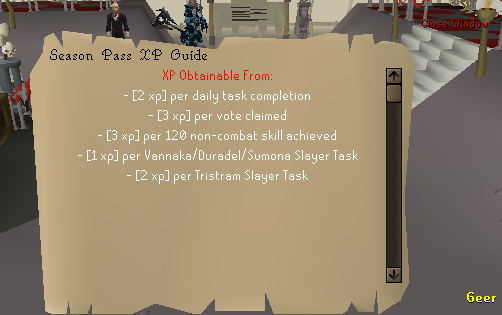 Gaining EXP is available in several different areas of the game.

You can gain EXP by completing slayer tasks, claiming votes, training your skills, completing daily tasks and more!

Every time you gain XP, you can check your battlepass to see if you have increased a tier and claim your rewards!