Thanksgiving Quest Guide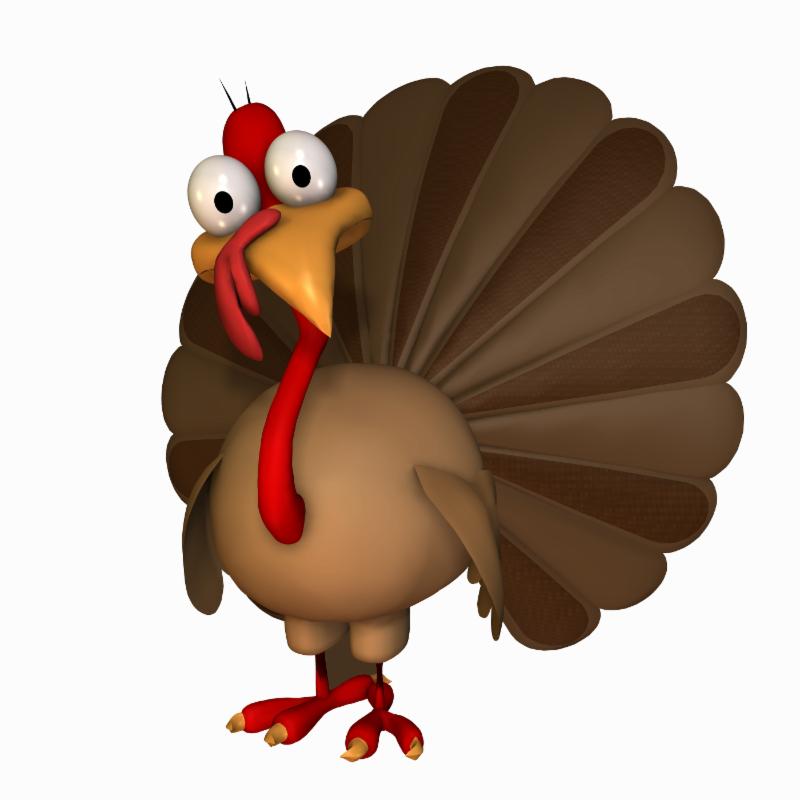 Thanksgiving Event Guide
Happy Thanksgiving to those of you out there who celebrate!

We have a special event for the holiday for you all to partake in.

Step #1:

Use your City Teleport to teleport to Lumbridge.

Locate the Master Chef in the Lumbridge Castle Kitchen.

Speak to him to start the quest.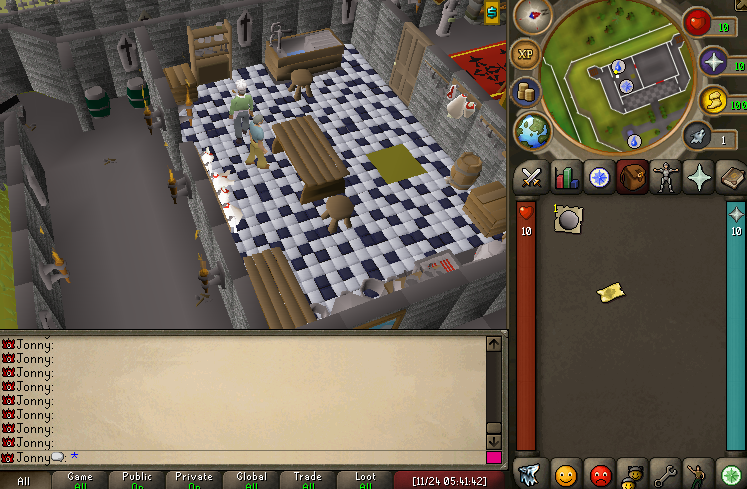 Step #2:

Speak to the Master Chef and obtain the Butchers Knife from him.

He will tell you that he needs you to use this knife on the Demogorgons, Dino Rippers, Slimers and Werewolves for parts of his stew!

Use your monster teleports and use your Butchers Knife on these monsters.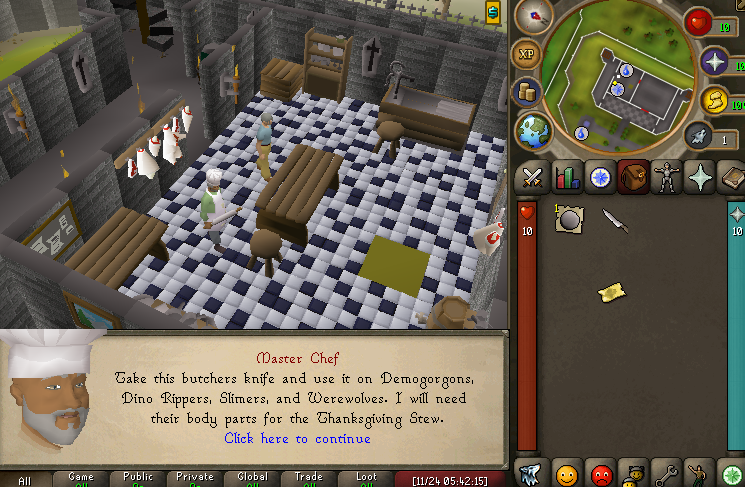 Step #3:

Teleport to each of the four monsters and use the Butchers Knife on them.

Once you use the knife on these monsters, you will obtain a body part.

Obtain all 4 of these body parts and return them to the Master Chef.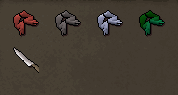 Step #4:

Return the body parts to the chef and complete this years 2022 Thanksgiving Event!

You can now attack the Thanksgiving Global Boss.