Knight Mode Guide


Knight Game Mode Guide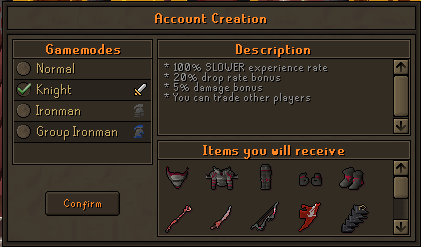 The Knight Game Mode is a special game mode where you have 100% reduced XP rates from a normal game mode account.

You can trade and use the PoS jus as a regular account but your XP rates are extremely reduced.

This makes the game mode much more of a challenge.

For choosing this game mode, your account has a base 5% overall damage boost when using any weapons, any gear or any bonuses.

You also have a 20% drop rate boost added to your account.

The knight game mod eis for those who are looking for a bit of a challenge when playing Delrith.