Knight Mode Competition
Knight-Mode Competition
Welcome to the Knight Mode Competition!

The Knight Mode is a mode on Delrith where players have a 100% DECREASED XP gain from a regular or ironman account.

These accounts have a base 20% Drop Rate & 5% Damage Output boost.

These accounts can be differentiated in-game by the icon a Knight Moder player will have on their account and in the game-chat,



Event Description:

Because this game mode is more difficult to progress, we can offer legitimate progression competitions based on traditional concepts.

We are going to offer the follow two competitions:

First To Max:

The first THREE Knight Mode accounts to max their skills to all 120's will receive the following rewards.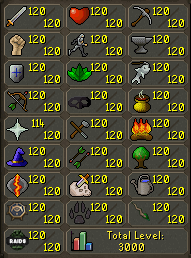 🥇 1st Place:

- $500 Bond

- 25x Release Boxes

- Your Own Statue Object At Home

🥈 2nd Place:

- $200 Bond

- 20x Release Boxes

🥉 3rd Place:

- $100 Bond

- 10x Release Boxes


First To Complete All Achievements:

The first THREE Knight Mode players to complete every achievement will obtain the following rewards: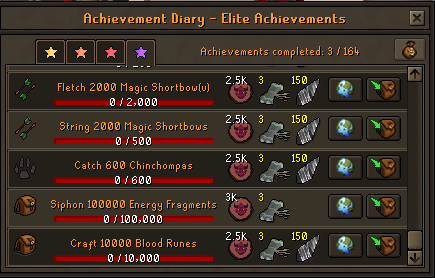 🥇 1st Place:

- $1,000 Bond

- 25x Release Boxes

- Your Own Statue Object At Home

🥈 2nd Place:

- $200 Bond

- 20x Release Boxes

🥉 3rd Place:

- $100 Bond

- 10x Release Boxes

🛑 Rules 🛑
🛑 You Can Not Use Alt Accounts To Aid Account Progress

🛑 You Can Not Claim Donations or Giveaways On A Competitive Account

🛑 You Can Not Abuse Any Type Of Bug or Glitch To Give Yourself An Advantage

🛑 You Can Not Use Alt Accounts To Farm Materials For You

🛑 You Can Not Have Friends Aid You In Your Competitive Grind