Group Iron Man Competition

Delrith $250 Cash Prize Group Ironman Tournament

Hello everyone and welcome to the Group Ironman Tournament!

There will be a $250 Cash Reward For The 1st Place Team in our elite task bracket!

Teams of a maximum of five total members will be competing against eachother to complete goals throughout Delrith.

The teams to complete these tasks before any other team will be rewarded heavily!

The tournament begins on November 11th the day of our release.

You will NOT be able to donate for any advantages during this competition and if you break any of our rules, your entire team will be disqualified - not just a single member.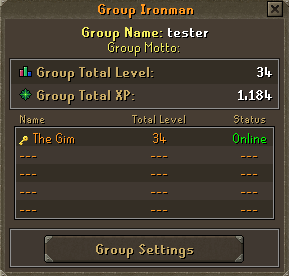 Below you can find the RULES of the competition:

🛑 You May Not Donate To Give You or Your Team Any Advantages

🛑 You May Not Use Main Accounts To Boost Your GIM In Any Way

🛑 You May Not Log Into Other Team Members Accounts

🛑 You May Not Abuse Any Bug or Glitch To Give Yourself An Advantage

🛑 Your Team MUST Contain AT LEAST Three Members To Participate

🛑 You Must Submit Your Task Completions In Discord To Qualify For Rewards






Below Your Can Find The Task List For The Group Ironman Tourmanet


Task List: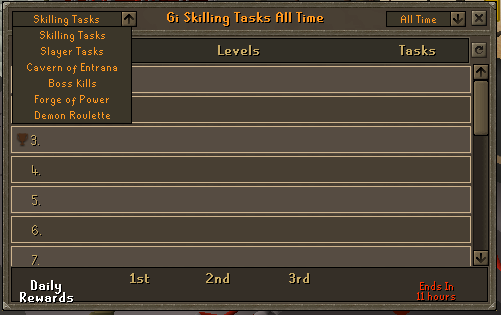 The Top 3 Teams in each catergory of these task lists will receive points.

1st Place in any given group = 3 points

2nd Place in Any Given Group = 2 Points

3rd Place in Any Given Group = 1 Point!

The team with the most points at the end of the competition (December 1st) will win!

This competition ends on December 1st, 2022!